This is the Toyota GR86, a new car from Toyota.. It's still mechanically similar to the new Subaru BRZ, and will be a higher-performance alternative to the Mazda MX-5.
If you've seen the new Subaru BRZ, you probably had an inkling of what the Toyota GR86 would look like.
Upfront, it gets a bumper similar to the GR Yaris like its large grille and angular intakes on either side with the middle of the car almost identical to that of the outgoing GT86.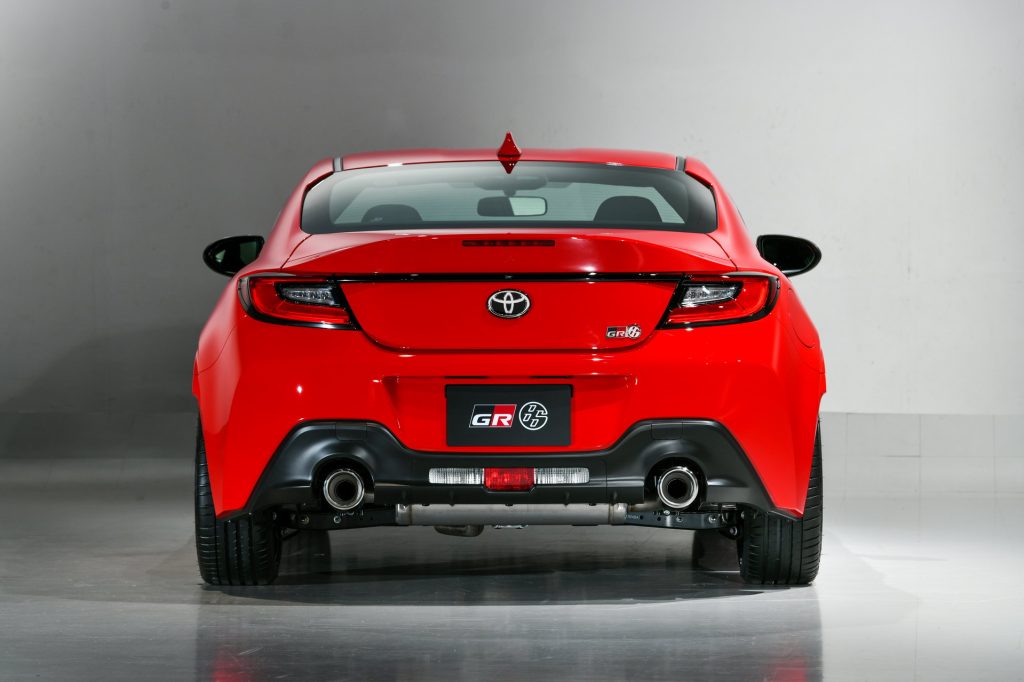 At the back, curved new taillights feature and have a black strip connecting the two. There's a ducktail spoiler as well, though the two exhaust exits have been carried over.
This prototype GR86 gets thin-spoke black alloy wheels, though it's possible Toyota could offer a choice on the production car.
MOTOREN
The Toyota GR86 sticks with a naturally-aspirated engine. This 2.4-litre 'boxer' flat-four unit produced 240hp in the Japanese-sold version GR86, allowing it to cover 0-100 km/h in 6.3 seconds. An automatic version will likely be available as well if you'd prefer.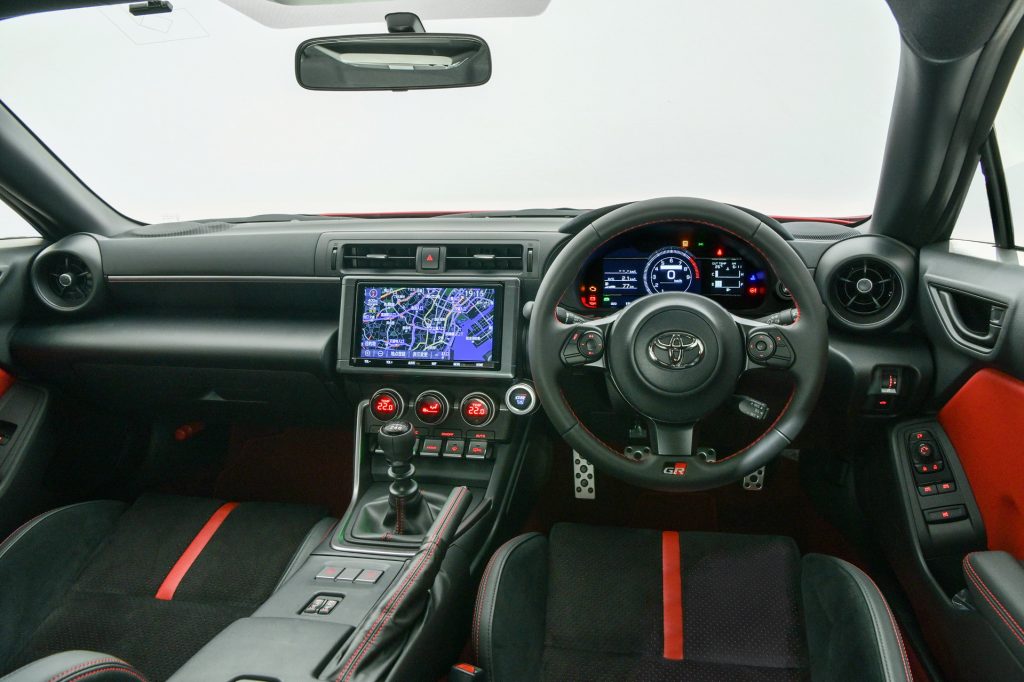 The Toyota GR86 is said to weigh just 1,270kg — about the same as a Ford Fiesta ST — despite remaining a four-seater.
That's partially down to using aluminium panels for the roof and other unnamed body panels. Despite weighing less, the GR86 is said to be about 50% stiffer than the outgoing GT86, so it should handle a little better too.
No word when the Toyota GR86 will go on sale, though it could arrive in the Germany in late 2021 or early 2022.
Expect it to cost a bit more than the outgoing GT86, potentially around 30,000-35-000 EUR for entry-level trims of the car.